Our Comprehensive Recruiting Services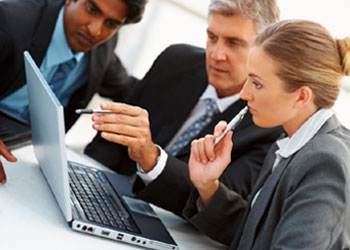 Customized Solutions.
Real World Pace.
Search Consultants of Chaska offers a full range of recruiting services designed to meet your local and national hiring needs – at the pace your business demands.
And, all our services are focused on meeting your company's individual cultural and business goals. No preconceived notions, only carefully crafted solutions designed to achieve specific hiring objectives. Our industry leading recruiting services include:
Permanent Placement: We specialize in providing search and recruitment services for your senior, mid-level management and professional positions using a wide range of search techniques, including Retained Search, Contingency Search, Project Search and Global Search. Learn more about our Permanent Placement recruiting services and the types of positions we fill.
Ancillary Services: We also offer background checks, relocation assistance, salary surveys to help with your hiring goals – and to solve your hiring problems. Learn more.
Our Approach
" I would highly recommend Search Consultants of Chaska, Inc. as a very effective executive search firm. I have worked with Mike Smith and his firm for over 11 years. During that time I have found that I can rely on Mike and his team to come through with any search I have presented them.

Mike takes the time to understand your need and background for all individuals that you need placed. His follow through is excellent. I can trust him to give me accurate information and status updates on where the search is at in the process at all times."

Talent Acquisition Manager
Multi Channel Marketing Company
We seek and network with "hidden" candidates. We are looking for people who are good at what they do and are not necessarily looking to make a job change. We do this every day in an effort to find the "right match" for both the client and candidates.
We pride ourselves on qualifying candidates to your exact needs, so as not to waste your time in the interview process. We only refer quality, on point, candidates that are sincerely interested and meet the job requirements.
How To Engage Us
Whether your hiring needs call for retained, contingency, contract or large-scale search and recruitment services, we offer the flexibility you need. Contact us to learn more and to discuss your needs.